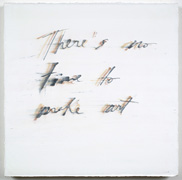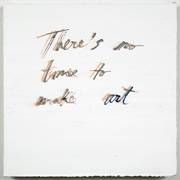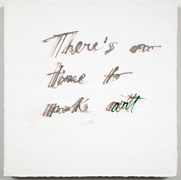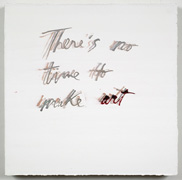 "An Avatar of Self: A Conversation with Mira Schor,"
Interview by Amanda Beroza Friedman
Art21 Magazine, 2013
"ARTspace's Annual Distinguished Artists Interviews,"
Mira Schor participated in ARTspace's Annual Distinguished Artists' Interviews at the 2013 Annual College Art Association Conference in New York. She was interviewed by Stuart Horodner, Artistic Director, Atlanta Contemporary Art Center.
"Dream Catcher: Mira Schor"
Interview by Mary Jones
Bombsite, June 19, 2012

"Six Questions for Mira Schor About Text and Image,"
Interview by Hrag Vartanian
Hyperallergic, May 11, 2012

"27 Questions for Artist and Critic Mira Schor,"
Interview by Chloe Wyma
ArtInfo, April 16, 2012

"The Thing Itself: Mira Schor + Bradley Rubenstein"
Interview part 1 & Interview part 2
Dec, 30, 2011

Mira Schor on Post Studio
Mira Schor in conversation with Fiona Connor for "The Experimental Impulse,"
25 August 2011

Art on Air
Close Listening #81
First broadcast September 14, 2009
"Figure/Ground" from Wet and "Email to a Young Artist," "Recipe Art," and "Modest Painting" from A Decade of Negative Thinking.
Art on Air
Close Listening #82, Interview by Charles Bernstein
First broadcast September 21, 2009
Schor discusses several topics: wet painting versus dry dogma, the state of art criticism, the relation of feminism to art and its reception, and modest art. She also discusses her use of language in her paintings and her dual work as essayist and visual artist.
"Mira Schor and Jason Andrew In conversation with Phong Bui," The Brooklyn Rail
Jack Tworkov Retrospective;
Click here to read and here to listen
Printed/Broadcast October 5, 2009
(click here to read the New York Times review of the exhibition)

Panel, "Art Education: A Study"
with Bruce High Quality Foundation University, Colin Lang, Robert Linsley, and Howard Singerman
Cabinet Magazine and Ad Hoc Vox, Brooklyn, NY
Click here to listen
"The Art of Nonconformist Criticality, Or, On Not"
"Drinking the Kool-Aid" lecture, MFA in Art Criticism and Writing, SVA
February 14, 2006
Click here to view
"Remix Media"
in "Complicit! Contemporary American Art & Mass Culture"
University of Virginia Art Museum
hereto listen to interview